We have just celebrated one of our Group Exercise Instructors 80th Birthday!
John has been a valued member of our Gym Team for over 15 years. He took over an already established Boxercise and Circuit class teaching every Tuesday and Thursday night and made it his own. It's not easy taking over an established class with members being used to a specific instructor's style but John worked hard to make it a success. John meticulously prepares for every class by planning each one in detail and arriving at least an hour early to ensure all participants get the most out of the session.
John is always ready to lend a hand, running a number of funded programmes for disadvantaged young people who are often difficult to engage. John has been a great leader for these types of programmes with a special gift for building rapport with the young people and showing them the mutual respect they deserve. We have had a number of positive outcomes from these programmes involving John.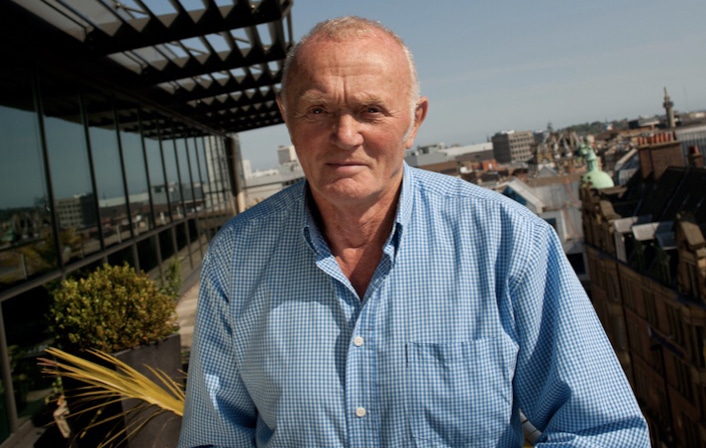 About 5 years ago we began delivering Beach Boot Camps at our local beach in Tynemouth. The classes run from April to September and start at 6:15 am. John delivers the Wednesday session and is there rain or shine with a smile on his face ready to give members a tough workout.
As well as the work John does for YMCA North Tyneside he also volunteers for a local Primary School delivering Football sessions over the lunch break. It is due to Johns community work and commitment that he was awarded the British Empire Medal in 2015 from The Queen.
John is an amazing role model to our members and proves that age is just a number!
John was nominated from YMCA North Tyneside's CEO, Dean Titterton to attend this years' Buckingham Palace Garden Party in May and was successful.
What a great way to celebrate his 80th Birthday.
We also had a celebration event in April to mark the occasion. We used social media to contact past and present members to invite them to a special class to celebrate John's birthday. John was unaware that he was going to have a busier class than usual and was overwhelmed seeing members old and new.