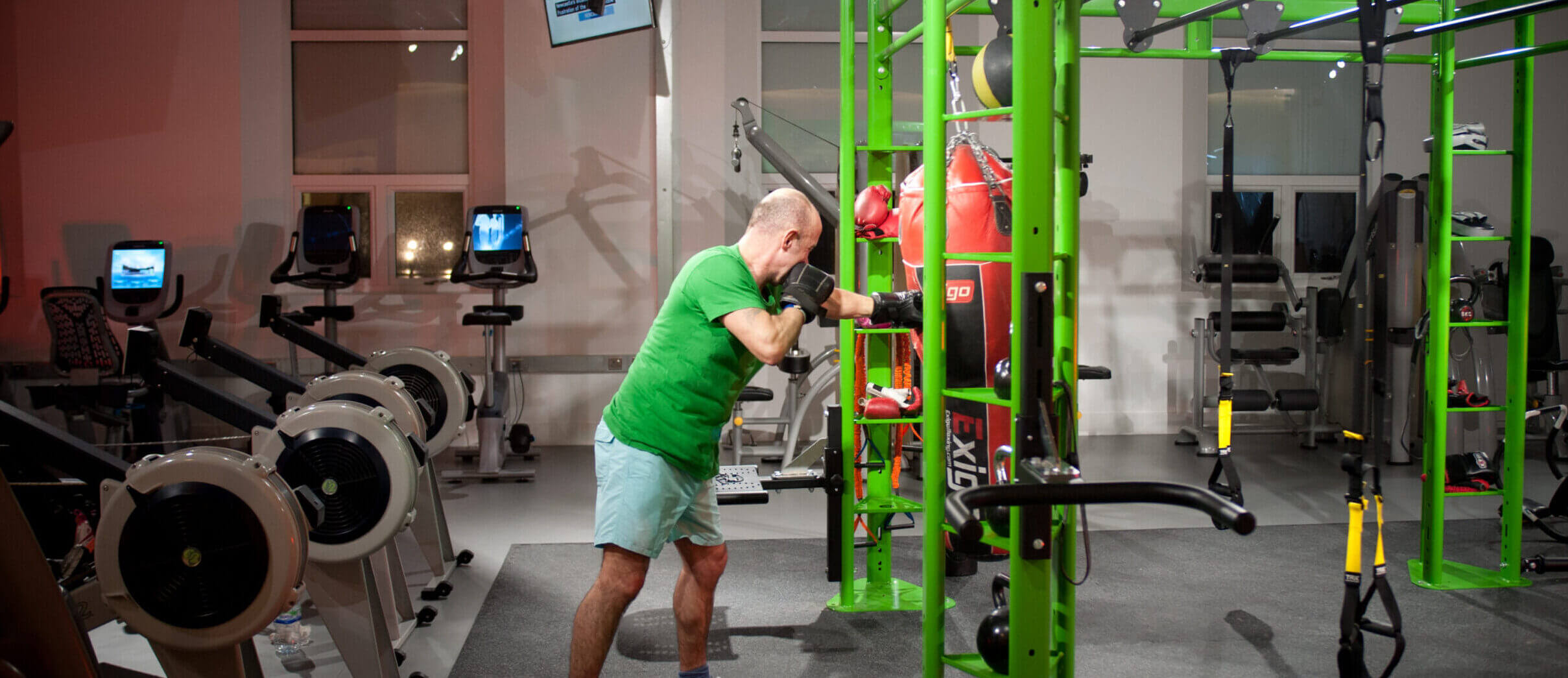 One of our members returned from a period where he had undergone cancer treatment. He had a rare form of cancer which exploded in his appendix and had to travel to Basingstoke for intensive treatment. On his return, he said, "the support I've received from everyone at YMCA Gym has been so lovely". Throughout his treatment, we kept in touch, sending cards, emails and texts. He came back into the gym to do some light training with John Wall, our Boxercise instructor, in John's own time. He said, "it was like coming home!".
At YMCA Gym, we believe in providing comprehensive support for all our members, including those who are in cancer recovery. We understand that physical activity plays a crucial role in the overall wellbeing and recovery process of individuals battling cancer. That's why in July, we were thrilled to announce that our Deputy Gym Manager, Sarah, had obtained her qualification in Cancer and Exercise Rehabilitation.
Regular exercise has been shown to have numerous physical and psychological benefits for cancer survivors. It can help manage treatment side effects, reduce fatigue, improve strength and flexibility, boost mood, and enhance overall quality of life. We recognize the significance of exercise in the recovery journey and are committed to providing a safe and supportive environment for our members.
Every cancer journey is unique, and exercise programs should be tailored to individual needs and capabilities. Sarah, our qualified Cancer and Exercise Rehabilitation specialist, has the expertise to develop personalized exercise plans that consider the specific challenges and goals of each member. Whether it's strength training, cardiovascular exercises, or gentle stretching, Sarah will ensure that every exercise is safe, effective, and aligned with the member's treatment plan.
If you or someone you know is in cancer recovery and seeking a gym that understands and caters to your unique needs, look no further than YMCA Gym. Reach out and see how we can help you.
It may still be cold and windy outside but the warmer weather is just around the corner and there'll be no better time to exercise outdoors. There are many reasons why working up a sweat in the great outdoors makes us feel good. Gorgeous views, sun on our faces and getting away from the hustle and bustle of a packed gym, to name a few.